27 Years of The North's Premier RISC OS Show
RISC OS Awards' best show or event for 2018 and 2017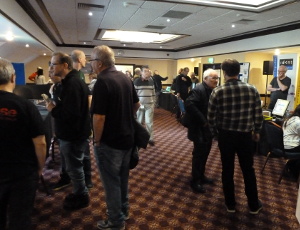 We're still in Bradford!
Due to the continued lack of availability of our usual home in Wakefield, Wakefield 2024 will once again be at the Cedar Court Hotel in Bradford – the same venue as the 2022 and 2023 events. For more details of the location, see the travel pages.
The Cedar Court Hotel, Bradford
Mayo Avenue, Rooley Lane, Bradford
West Yorkshire BD5 8HW
(Adjacent to the terminus of the M606, just off the Bradford Ring Road)
Saturday, 27th April 2024
Tickets will cost
£5
on the door. Entry for children aged 12 or under (accompanied by an adult) is
free
.
Latest news
10 October
–
We have been advised that the venue, the Cedar Court Hotel in Bradford, will be able to offer accommodation for exhibitors and visitors at the 2024 event. A list of nearby alternative hotels is also provided on our Travel pages.
24 September
–
We're pleased to launch the website for Wakefield 2024 – watch this space for more details of the North's premier RISC OS event!