Wakefield in lockdown
Due to the ongoing coronavirus (COVID-19) pandemic, Wakefield 2021 is likely to look very different from normal.
Details of the event are still being finalised, but we can confirm that the date will be Saturday 24th April 2021. Mark it in your diary now, and watch this space for details of how to be part of it.
25 Years of The North's Premier RISC OS Show
RISC OS Awards' best show or event for 2018 and 2017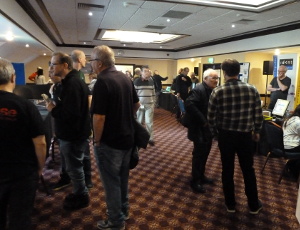 Saturday, 24th April 2021
Latest news
17 January
–
We're pleased to launch the site for Wakefield 2021. We'll be back in some form this year – watch this space for more details!