Exhibitors
The list of exhibitors attending Wakefield 2022 currently includes the following companies and individuals. We're still adding names, though – so watch this space for updates!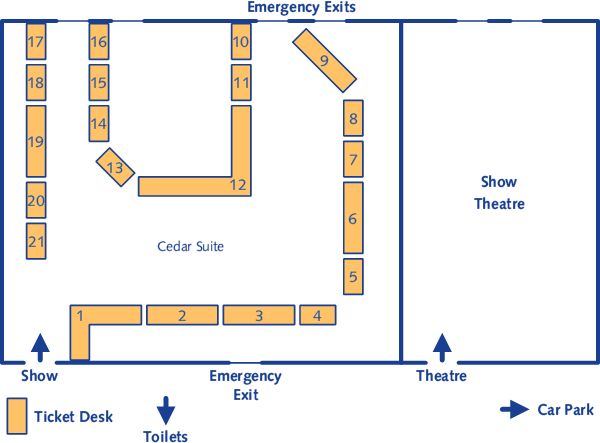 The floorplan and stand numbers are provisional, and still subject to change.
If you would like attend the event as an exhibitor, then please contact us for more information or to book your place – spaces are available on a first-come, first-served basis.